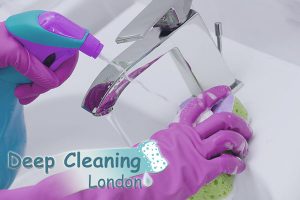 Deep Cleaning is a job which should be performed by professionals. We advise our customers to book a professional deep cleaning service at least once per year. Deep cleaning requires special attention, as it is completely different from the basic domestic cleaning. Even if you are keeping your property into a good and tidy condition, there are always hidden spaces and appliances which might be missed, or that which require to be covered by experienced cleaners.
Deep Cleaning is often called spring cleaning. Every house unit needs this to be properly applied in a certain time duration. With our Deep Cleaning Service, we are able to clean deeply and properly everything located in your property with no exceptions. Book us and see for yourself.
What you need to know about us:
We are open seven days a week
The cleaning equipment we invest in is of high quality and environmentally friendly
Our employees are friendly, competent and experienced
Our cleaning sessions are efficient and done to high standards
We have excellent customer care support
Our prices are affordable and budget-friendly
Our checklists can be customised to your liking
Our company has been on the market from more than 10 years. Our service network covers total London area. Booking with us means a reliable and recognisable service. We are providing a high level of service implementation. If you need a proper and professional Deep Cleaning for your property without the need to worry and doubt about anything, this is the right company.
We are providing an hourly based service. Our team is flexible and able to fit your needs, budget and ensure a successful and high quality work performance. Depending on your consideration and preference, our service may vary in many different options and one remaining issue – excellent results. With us there is no certain time limitation, or amount of work to be completed. Deep Cleaning London is covering tasks starting with small kitchens and finishing with large 4 + bedroom houses and commercial properties.
We will deep clean every room in your property from top to bottom, including kitchen, bathroom, bedroom and other living areas. All specks of grime and bits of dust will be eliminated, while unpleasant smells – neutralised.
Our company is working with a team of professionals. Deep Cleaning as a service requires a certain understanding. Our cleaners are professionally trained. With us you are not just booking a cleaner, but a complete and specially designed service.
Truly professional attitude! Those cleaners worked so hard to complete the cleaning tasks and left our home spotless. I strongly recommend.
I am in love with the deep cleaning delivered by this company. I have been using it for two years and the outcome is always brilliant.
I am here to recommend this company's deep cleaning service because it is not only affordable but efficient, too. The housekeepers are wonderful people whom I can trust.
Deep Cleaning is our priority as a service. We understand its meaning and are ready to apply it for you. We are prepared to complete everything located within a property and meet tough tasks. During our long experience we have met many different challenges. With us you will receive a first class service on competitive and reasonable prices.
Our equipment and materials are professional. We are using eco-friendly and non-toxic detergents.
Deep Cleaningg might also be recognized as a Professional Carpet Cleaning and even as After Builders Cleaning. If this is your case, just check our related services. We are providing a multiple choice of tasks to be completed. When it comes to Professional and Outstanding services, Deep Cleaning London is your first and final choice. Find us in Deptford, Eltham and Kilburn
For more details, professional advice and service discussion just give us a call.