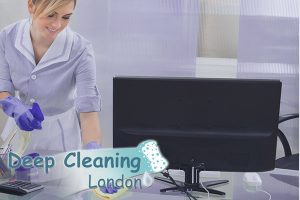 Our company is a specialist in office cleaning in London and we have prolonged experience in this business. We are used to doing our best in order to satisfy your needs. We take pride in our workforce and methods of working. We think that this is your best chance to improve the condition of your office and impress your business partners and clients. We are 100% professional, easy to reach, very friendly and willing to work. We will be very happy to hear from you. Just make a call.
Timely Office Cleaning
Not only will our cleaners do a fantastic job at cleaning your workplace, they will also come on time and get everything ready for your day. We assure you our office cleaning service in London is a great find.
What else you should know:
We offer competitive rates
You can request a service by phone and message
You can get a price estimate
We have specialised equipment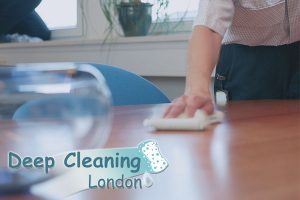 It doesn't matter how big your office is, you need to take care of it, just like you take care of your home. The thing is, you spend an average of 40 hours per week in that building with a bunch of other people. The place is a captor of germs and grime. It needs regular upkeep. Fortunately, we are here to make the cleaning less stressful than it is. You can put all the tasks in our skilled hands and let us wave goodbye to millions of bacteria hiding in different parts of your office. We are skilled and professionally-screened. We ensure you that your commercial building will be spotless. We will come back as many times as necessary to keep it clean and germ-free at all times.
Your satisfaction is guaranteed. It's just that we know what we are doing and we know how to satisfy your needs. We learned that over the years. We are confident in our abilities and we recommend you to go with our office cleaning services in London. We will take care of your business. Dial our contact number and let us get things started.