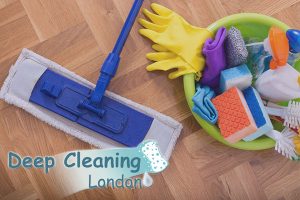 We offer deep cleaning services to all our customers based in West London. Our bi- annual or annual cleaning is more thorough compared to the daily or weekly cleaning. It involves cleaning difficult to reach areas, stripping back equipment, cleaning and reassembling.
Each and every inch of the area inside your home is cleaned including the ceilings, walls, areas below tables, refrigerator and floors. We use the best equipment to clean your property. We ensure that we provide through removal of all the stains and spots. Our professionally trained and well-experienced staffs ensure that they leave home only after satisfying the clients.
It is recommended to perform deep cleaning before any routine maintenance work is scheduled. It can also help homeowners to get their home in the right shape before they can start maintaining themselves. If regular cleaning is not a part of the routine, it would be best to seek the help of professional deep cleaners at least every 6 months. This helps in ensuring that your home remains clean at the best possible level.
Some areas require the food premises require to be always maintained at the highest level of cleanliness. It is also necessary to ensure that any type of infestation should be tackled and cleaned as early as possible. Only a deep clean would be able to help maintain the best possible standards in hygiene. It would help in avoiding the creation of environment where bacteria can develop and lead to serious health issues. So, if you are serious about protecting the health of your family members and your own self, it is necessary to perform deep cleaning at least once every year.
Relying upon professional cleaning services can prove to be a cost-effective solution as the job can be done in just a few hours. The cleaning job can take homeowners an entire week, and it can mean loss of time and having to take leave from work. Our services are highly efficient and the cleaning job performed by our professionals is of the highest possible standards. Once you receive our cleaning services, you can remain assured that your property is going to be spotless and hygienic to live in.
It is extremely easy to reach us to book your deep cleaning routine for the year. We can be reached via telephone or e-mail and our cleaning services are also available on Sundays.